November 30, 2012
Club news, new DX and a smidgin of CW
How time flies, almost December and I've been learning CW for 8 months now. Tuesday night was my first attempt at sending Morse to Dave G3YGJ who's my trainer, and last night it was all about having a QSO with fellow student Viv G0OXW. Tuesday was okay but last night was quite stressful knowing there were at least three people listening to all my mistakes. I'm feeling like a fish out of water but I'm sure I'll pick it up soon enough (did that sound convincing?!).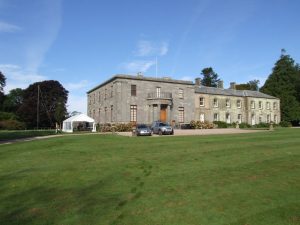 September was our club special event station GB2AC at Arlington Court near Exmoor in Devon http://www.nationaltrust.org.uk/arlington-court/ . It was my second time at the event and this time I was in charge of erecting the mast and aerial (offset dipole) which went really smoothly apart from erecting it too far away from the marquee, which meant the feeder was too short! This sent poor Mike G3PGA running around trying to get hold of a longer feeder. It was all sorted in the end, but a latched PTT switch on the microphone caused nearly a dozen radio hams to be stumped for around 30 minutes until it was spotted! (okay, not as many as a dozen, but quite a few). We made about 400 contacts, mostly on 40m.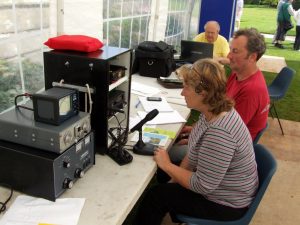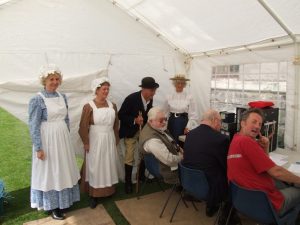 For four weeks from the 19th of September I was in Vancouver Canada, so no radio for the duration. I did keep an eye out for aerials while I was there but didn't spot a lot. I did spot a personalised Ham registration plate though! I was going to pay a visit to the North Vancouver radio club, but chickened out in the end. Maybe next time.
So new DXCC since my last blog post: Gibraltar, Corsica, US Virgin Islands, Alaska, Rodriguez Island, Martinique, Papua New Guinea, Pakistan, Djibouti, Gabon, Belize, Sable Island, Saint Kitts and Nevis, Costa Rica, Jamaica, Vietnam, Bonaire Island, Mariana Island, Turks and Caicos Islands, Cape Verde, Bermuda, Montserrat, French Guiana, Nicaragua, Dominican Republic, Antigua and Barbuda, Ascension Island, Aruba, St Lucia, Trinidad and Tobago, Monaco, Sudan, Lesotho and Faroe Islands. Not a bad haul if I do say so myself. The highlights for me being Alaska, Papua New Guinea and the Marianas Islands. Up to 180 countries now, just under half confirmed, which brings me onto….LOTW, or Logbook of the World to those who are wondering. Basically you register, upload your log, and if any entries match other logs of LOTW users it's classed as a QSL so confirms the contact. Not as nice as getting a card but still a useful tool, and they do all sort of awards you can chase.
Club news is I'm now the QSL manager for the Appledore and district amateur radio club and also webmaster for them www.adarc.co.uk which is a work in progress. I've also finally joined the RSGB…. I was going to anyway, but becoming the club QSL manager meant I couldn't put it off any longer!